Man Helps Thirsty Pigeon Enjoy Some Water From An NYC Drinking Fountain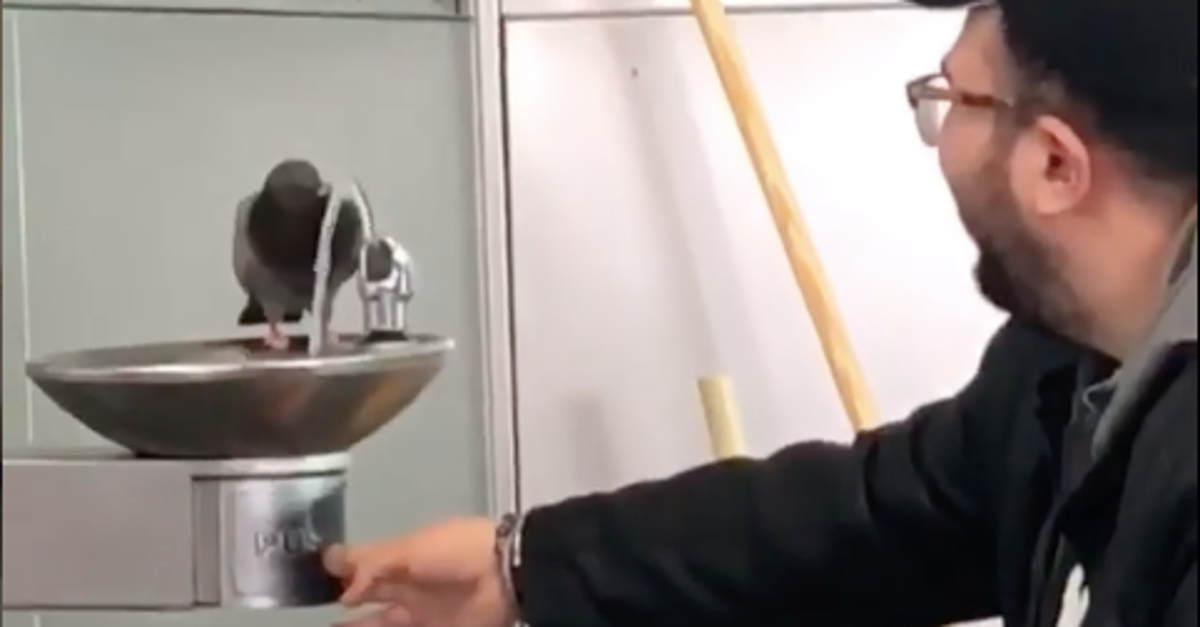 Honestly, good for the pigeon.
Two new friends. Screengrab/video courtesy of Steven Pesantez and Mariel Mitkowski.
A New York City pigeon got a wing up from kind stranger who turned on a drinking fountain for the thirsty bird on Thursday.
A now-viral video, first reported by the Staten Island Advance, shows New Yorker Steven Pesantez watching with what looks like pure glee while the bird guzzles water at Staten Island's ferry terminal. His friend Mariel Mitkowski, who shot the video, can be heard exclaiming "He was waiting for you!" in the background.
Pesantez told HuffPost that he and Mitkowski were waiting for the ferry when they spotted the pigeon loitering on top of the fountain.